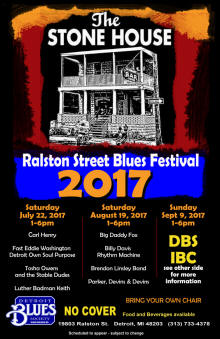 Do you have a subscription
to "Blues Notes"? JOIN NOW!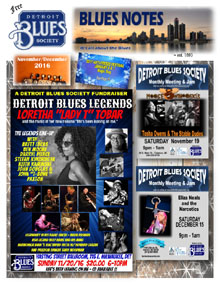 Support our friends (click here)
<<< Click on the small posters here to enlarge

Do to circumstances beyond our control we are forced to announce the cancellation of the
Canned Heat show scheduled for August 20th
at Hasting Street Ballroom.
Tickets can be refunded through PayPal or at point of purchase. We regret any inconvenience and thank you for your continued support. JLH ticket purchasers who are interested in attending the DBS Blues Cruise on Saturday, Sept. 23rd may exchange JLH tickets at no added cost.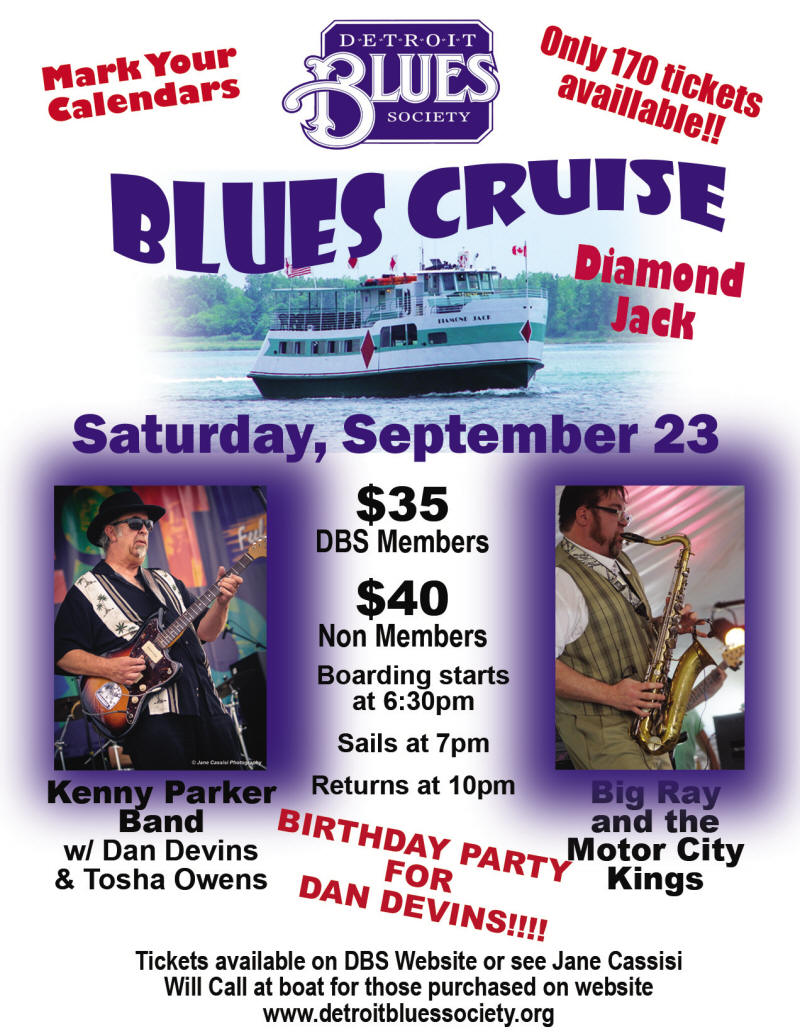 Blues Cruise online tickets SOLD OUT.
There may be a few seats remaining,
contact Jane Cassisi
jane.cassisi@detroitbluessociety.org

"...thanks for all you do for
keeping the Blues growing."
Bill Wax, Proprietor of Low-Fi's Bar and Pool Hall
on XM Radio Channel 74


The Detroit Blues Society (DBS) is a registered federal 501(c)(3) non-profit organization dedicated to the preservation, education, and advancement of the blues tradition, as it relates to the Metro-Detroit area. It has as its primary goals, to promote a wider appreciation for the Blues by the general public and to serve the members of the Society.